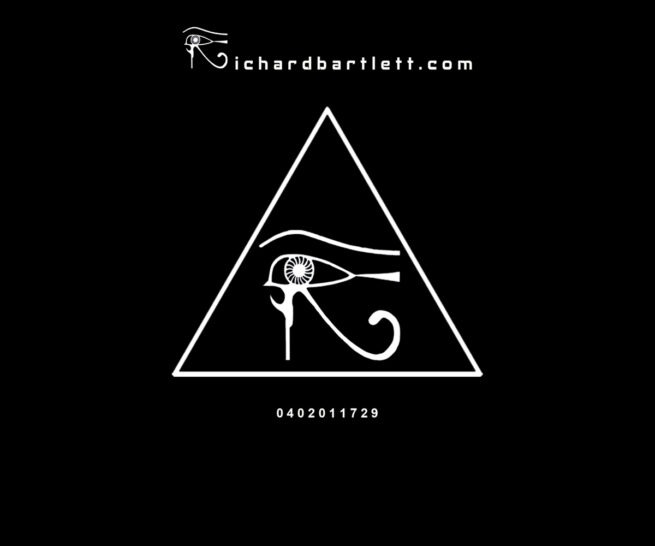 Nikon Professional Services Member
Welcome to Richard Bartlett photography and  Imaging. The creation of this web site has allowed me to showcase my photography and digital imaging using digital media. I hope you will enjoy your experience into my world of photography and digital media and discover a little bit more about me through my works which range from images from my hometown NEWCASTLE to the other end of the world. Also to experience  my digital works , from surrealism to commercial works.
As a brief introduction , I was born in ENGLAND , my parents immigrated to AUSTRALIA  where I have grown up, a land of surf , sun and freedom , I have traveled extensively and I do believe I live in  a wonderful land. Having great friends and family has always been a major factor in my life and I do think this reflects in some of my work. My love of photography stems from an artistic urge to fantasies and to create since childhood, my grandmother was artistic as well as my father, so I guess the genes are strong  from them, with the computer age it has allowed me to explore this more  with great rewards. I had thought I would do commercial art after school but this did not eventuate. but never took it too seriously . Now photography and digital creation have truly emerged from the depths and is an amazing creative world.
Travel opens the mind and eyes to how the world is and can be, it makes you aware of people and places and how you see the world , especially through a camera. Places I have been vary from THE UNITED STATES  on a number of occasions, CANADA, EGYPT, MEXICO, BRITAIN, ASIA, INDONESIA, GREECE, and many European countries, This has enabled me to make many friends from around the world some being almost family now. Travel gives you many rewards!
Now having the opportunity to show my work to the world is amazing, I was lucky enough to win a major U.S. online photo contest , the prize being 5000 u.s. dollars , the theme was Mexico , this has enabled me to purchase my new F100 NIKON and upgrade my mac to a G4 . Most recently I have now added to my equipment a Nikon D4 and D850, having been able to upgrade to full professional equipment has been the rewards for working towards a better goal.Along the way in the past few years through facebook and medias i have met some amazing people and photographers who still help me along my journey , Please check out the links page for some very interesting people.
Today even though I still love to use film the digital media enables a lot more visions to come to life , with this comes new obstacles , such as work flow , file sizes , colour printing .
There is a lot more time needed to invest in editing basic shoots , a 2hr shoot becomes a 5 hr job after editing . Software costs , hardware , technology is streaming ahead faster than we can sometimes keep up with so  many aspects of computer technologies. With so many everyday photographers and instagram filters in phones to produce a reasonable effect in 5 mins the challenge is to give the customer something they cant create themselves .
Over the last number of years I have embraced the challenge to produce the wow shots and fun shots in a series of shots that make the viewer part of the images I produce . From standard portraits to complete scenes shot on locations to produce a story.
Apart from this I do many styles of shooting . commercial , sport , concerts and bands to full events and travel images .
I want to give the client something they cannot get elsewhere  and something different .
I also enjoy retouching images for other photographers and some are world renowned  in their field.
I still believe in the pure photography art , I have printed my first images and developed in my own dark room…… (well my mums laundry ).
So when a photographer prices his work its a reflection of many hours work, on site , travel, professional equipment costs and maintenance , post production and a never ending vision you are paying for . If you have a vision of creating or documenting I am more than willing to quote a fair and cost effective result.
OFFICIAL SURFEST PHOTOGRAPHER 2005-2017
WESTFIELD FASHION AND EVENTS
HUNTER PUMPS.
NEWCASTLE COUNCIL .
BRUCE MATISKE.

MICHAEL WILKS ALBUMS.
BILLABONG OCCY TRIBUTE
HMRI EVENTS.
NIKON COMMISSION TRINNY AND SUZANNE.
HUNTER AREA HEALTH .
BLACK DOG.
NEWCASTLE UNIVERSITY STUDENT INTERNATIONAL RECRUITMENT IMAGES .
UNIT STILLS.
GARRISON 7 
THE ALLEY
HENDERSONS CROSSING
PIDGEON BLOOD RED
SIGNS OF LOVE
PUBLICATIONS:
1st prize : Online travel  $5000.00 u.s dollars
Australian Photographic International  Magazine :
2nd Place . Architecture
Colour  : Runner up
Bizzare : Runner up
Publications :
Newcastle Herald .
Sydney Hunter Extra
Photographic International
British digital magazine
Italy photo tours
Newcastle Central Coast Wedding Magazine
Two  Photographic and Digital Exhibitions
Inflight Magazine
   FACEBOOK :